If you're like most women, you understand the importance of using finishing powder. However, do you know how to use it effectively? If not, don't worry! This blog post will discuss ways to use a finishing powder to achieve a flawless makeup look.
A finishing powder is applied lightly on top of your makeup to "set" your look and add a flawless, matte finish. Most commonly made with Silica, which helps absorb excess oil from the skin & keeps your makeup in place for a longer period. Finishing powders can come in various forms such as loose, compact, tinted. There's no limit to what you can find.
Are you frustrated with your makeup look? Do you feel like something is always missing, but you're unsure what it is? Chances are, you're in need of some finishing powder. Finishing powder can help set your makeup and make it look more polished. By following these tips, you'll be able to create a flawless makeup look that will last all day long. Keep reading for more information!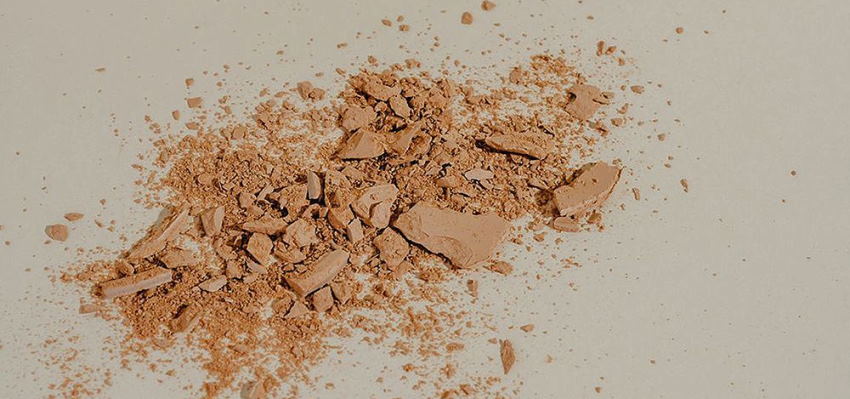 How to apply finishing powder over liquid foundation?
It's no secret that liquid foundation provides a smooth, even complexion. However, sometimes you may find that your skin still looks a little shiny by the end of the day. In this case, finishing powder can be applied over the top of the liquid foundation to help absorb excess oil and reduce shine. Finishing powder is available in both pressed and loose formulations and comes in various colors to match your skin tone. Here are a few tips on how to apply finishing powder over liquid foundation:
First, choose a finishing powder that matches your skin tone. You can find translucent powders if you want something that will match any skin tone, but I recommend using a color-correcting powder if you have redness or discoloration.
Next, figure out how much powder you need. For most people, a small amount will do the trick. I usually use around half of what I would use for a regular powder blush.
Use a large brush to apply the finishing powder all over your face, including your forehead, nose, cheeks, and chin.
Be sure to blend the powder into your skin well without visible lines or patches.

What's the difference between setting powder and finishing powder?
Setting powder is usually a heavier coverage and opaque formula used to set your makeup for longer wear. Finishing powder is a lighter formulation that can be used over the setting powder or on top of your foundation to help mattify, blur lines and pores, or diffuse imperfections leaving you with a flawless finish.
Setting powder and finishing powder are powders that you can apply to your face to help set your makeup and give you a matte finish. However, there are some differences between the two. Setting powder is heavier and more opaque than finishing powder, and it is meant to be applied over your foundation to help keep it in place all day. Finishing powder is lighter and less opaque, and it is meant to be applied after you have finished applying your other cosmetics. It gives your skin a soft, slightly dewy look. So, which one should you use? That depends on what kind of finish you want for your makeup. If you want a matte finish, setting powder is the way.